iidVET. Erasmus+
INFORME FINAL: "Conclusiones, recomendaciones y experiencias de éxito"
CONTEXT/BACKGROUND
Some European countries, such as Germany or Austria, have a long tradition of VET systems that are closely linked to businesses and to the needs and competencies that the latter require. In other countries, such as Spain, Portugal or Italy, the partnerships between vocational training providers and businesses need to be improved and strengthened, especially in relation to the horizontal adjustment of competencies, since the education system is not always flexible and agile enough to adapt to the training needs of companies.
Undertaking changes in the education system and implementing a quality DVET system is a slow task that faces numerous difficulties and barriers of various kinds, for instance:
Cultural: while in some countries vocational training has a good reputation, in others it is reviled.
Legislative: regulations are often rigid and inadequately adapted to emerging needs.
Administrative: excessively rigid bureaucratic environments in which it is necessary to change mentalities, habits, procedures, etc.
Inexperience: especially because of the limited commitment of the business sector, mainly in the context of small and medium enterprises, to vocational training and the education sector's lack of understanding of corporate culture.
Participants
German-Portuguese Chamber of Commerce and Industry

IEFP - Instituto do Emprego e Formação Profissional

General Directorate of Vocational Education and Training of the Department of Education of Castilla y León

Regional Council of Chambers of Commerce and Industry

IFOA

Camera di Commercio Italo-Germanica (AHK)

Bildungswerk der Baden-Württembergischen Wirtschaft e.V.

Austrian Federal Economic Chamber
CALENDAR OF ACTIVITIES
2018

2019

J

F

M

A

M

J

J

A

S

O

N

D

J

F

M

A

M

J

J

A

S

Valladolid

January 16

Porto

March 20-22

Viena

June 6-8

Regio Emilia

June 26

Castilla León

October 9-11

Lisbon

November 29

Stuttgart

February

Emilia Romagna

April

Valladolid

September
Transnational Meetings - Duration : 1 day
Learning/Teaching/Training Activities - Duration : 3 days
Study Visits - Duration : 3 days
---
1ª ACTIVIDAD TRANSNACIONAL DE APRENDIZAJE,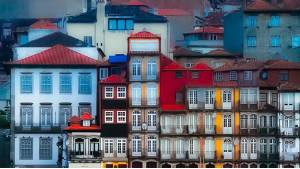 OPORTO, 20-22 MARCH 2018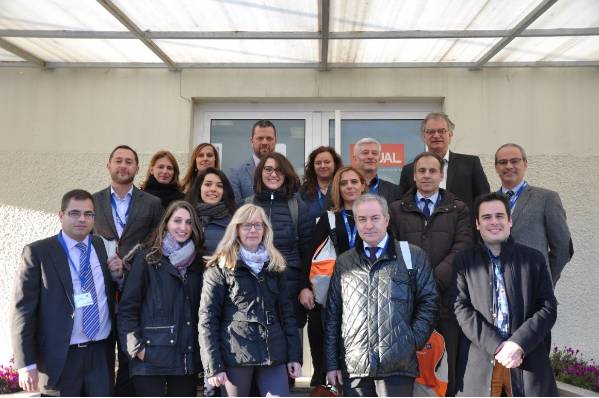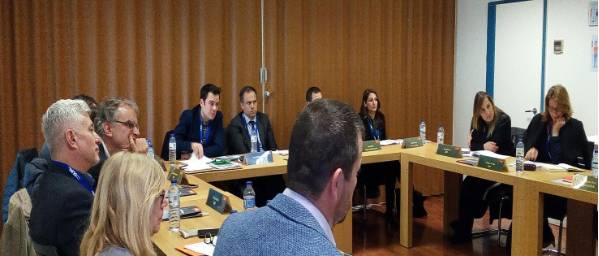 Agenda
20th March

21st March

22nd March

venue

DUAL CENTRE - Porto






Avenida Sidónio Pais, 379

4100 – 468 Porto

IEFP - Centro de Formação Porto






Rua Peso da Régua. Bairro Cerco do Porto,

4300-409 Porto

CINCORK

Centro de Formação da Indústria de Cortiça




Rua Alto do Picão. Lugar da Valada.

4536-904 Santa Maria de Lamas

9.00

Arrival

Discussion - Topic 1
VET PROVIDERS & COMPANIES

Vice-President from IEFP (PT)
Director General, VET (ES)

Field visit

A "protocol" training centre CINCORK (training centre of the cork industry).

10.30

Discussion - Topic 3

EVALUATION OF THE DVET SYSTEMS

11.30

Visit of the Training Centre

Conclusions and agreements

13.00

Registration

14.00





Introduction

DUAL (PT)

DGFP (ES)





Discussion - Topic 2
COMPANY TUTORS

Presentation of the CNQF (National Qualification Centre for Trainers)

Guests speakers from a "protocol" training centre and from the trade union (tbc)

15.00

Short presentation: company representative and trainees

Visit DUAL Centre and
activity "Open Day"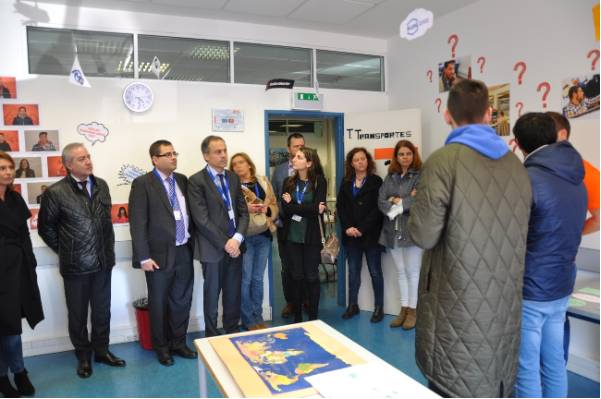 Topics to be addressed
Each partner proposed the topics that according to their situation and context as well as their strengths and areas for improvement where considered a priority:
TOPICS

PT

Attractiveness of the system and how to get companies involved (engagement)
Criteria for quality assurance (companies)
Training of tutors (who, content, financing…)

IT

Attractiveness of DVET
Collaboration between business/VET providers
Training of tutors
Evaluation of the system

ES

Quality assurance
Validity and accreditation
The role of stakeholders and social partners
Engagement of SMEs

AT and DE





Mobility of students
Governance and competences "how to run the system": role of public and private actors. The different roles of education and employment departments and how to improve dialogue and collaboration
Motivation and attractiveness for business (cost effectiveness), in particular the role of information in school and families (public information).
Tools to support business to train apprentices
How to integrate apprenticeship programmes: adapted solutions for disadvantaged groups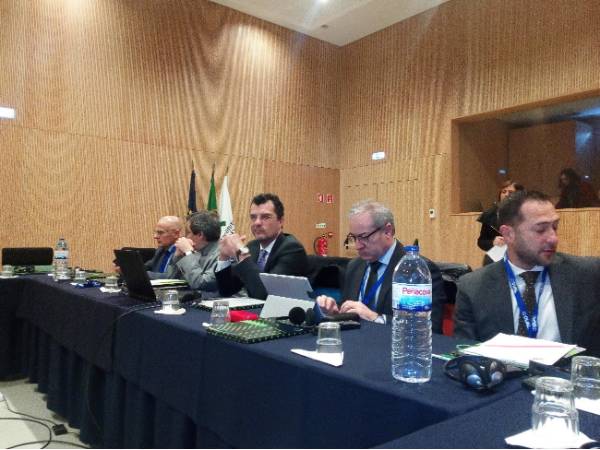 INSTALAÇÖES DO CINCORK
No passado dia 22 de março visitaram as instalações do Cincork uma comitiva de 18 elementos pertencentes ao Projeto iidVET, (Erasmus+), no âmbito de uma atividade de "Peer-Learning" promovida pelo Serviço de Qualificação Profissional da Câmara de Comércio e Indústria Luso-alemã (DUAL) que decorreu no Porto de 20 a 22 de março.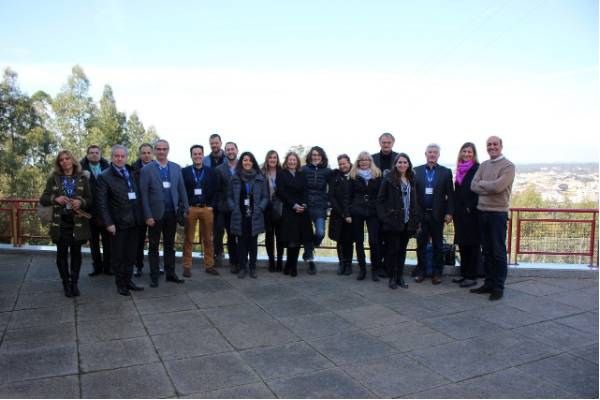 Considerando os objetivos da atividade, a visita ao Cincork tornou-se relevante, enquanto Centro de Formação Protocolar do IEFP, que atua num setor de atividade tradicional, mas com um forte desenvolvimento tecnológico, desenvolvendo muitos dos seus processos formativos na vertente de dupla certificação (escolar e profissional).
O Projeto iidVET, (Erasmus+), com o acrónimo iidVET, que significa "Improving the Implementation of Work-Based (Dual) Vocational Training policies through Peer Learning, Experience and Exchange" ou resumidamente, "Improving, implementing dual VET" tem a duração de 2 anos e terminará em outubro de 2019.
Do projeto fazem parte 5 países: da Espanha, a entidade pública e coordenadora do projeto, "Junta de Castilla Y León", a Associação das "Cámaras de Castilla Y León" e a "Câmara de Comércio e Indústria Espanha-Alemanha". Da Itália a "Câmara de Comércio e Indústria Itália-Alemanha", a "IFOA" Instituto de Formação da Região Emília Romagna e a entidade pública da mesma Região "Emilia-Romagna". Da Alemanha participa o "Bildungswerk der Baden-Württembergischen Wirtschaft e. V." parceiro de empresas e associações empresariais e da Áustria a Associação de todas as Câmaras de Comércio "WKO". Os parceiros de Portugal são a DUAL e o IEFP.
O objetivo principal deste projeto é o de conhecer a realidade em países já muito familiarizados com o sistema profissional dual (Alemanha e Áustria) e a de países com estruturas e realidades semelhantes como é o caso em Castilla y León, Portugal e Itália.
KICKOFF MEETING, 16TH JANUARY